Our Curriculum: Everything.
We have classes in Kali, JKD, Thai Boxing, Brazilian Jiu Jitsu, Filipino Boxing, Yoga, and our signature Phase program.
Our Instructors: The best.
Our head instructor, Guro Rick Faye, has been teaching and developing his signature blend of curriculum since 1982. A Full Senior instructor in Kali, JKD, Thai Boxing, and MANY other arts – Rick has created a place for open exploration and in depth experience in the martial arts.
Rick has founded an international network of instructors and schools dedicated to the intense personal development that is martial arts. You will have access to the man himself, as well as the best lineup of our other instructors.

 We encourage potential students to take advantage of our free trial week of classes.
A great way to get in shape: Our martial arts classes have always provided a "total body workout". Our classes are "go at your own pace" so you can build into the program. Positive changes will start right away: weight will come off, range of motion will increase and you will feel a greater sense of ease when you move. You will look and feel more powerful.
A fun and relaxed atmosphere: We believe that if people are having fun they learn much faster and will stick with it longer.
Stress Relief: The stress relieving benefits of exercise have been widely accepted. It is like a mini-vacation two to three times a week… troubles and worries seem a million miles away.

What we teach can save your life: Everything we teach is reality-based. The arts we teach have direct and immediate self defense correlation.
Enhance your life (we will change your body, your mind, your life!):  The MKG Martial Arts experience has enhanced the lives of thousands of students all over the world. Increased confidence, sense of personal safety, self esteem and fitness are just a few of the benefits of our unique training systems.
As you learn to handle situations and develop the physical capabilities in this art you will begin to feel a greater sense of confidence and a reduced sense of fear.  As you continue to to make gains here you will develop a sense of pride in yourself.  Your understanding of others will increase. You will learn to see more in people and the possibilities for each of us.
Through our signature training methods you will learn that anything is possible.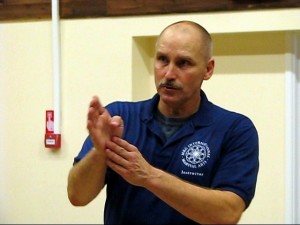 Excellent, professional instruction: All instructors at the Minnesota Kali Group are handpicked, coached and developed by Rick Faye and are in a direct lineage to Bruce Lee and Dan Inosanto.  You will be learning from the highest level instructors in the world.