Budokon Sundays at MKG in Minneapolis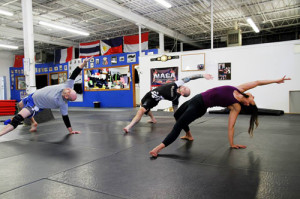 Our program is a "Mixed level" class, open to anyone at any fitness level. Come prepared to move, sweat, and play! Bring water and towel.
In class, the instructor will guide you through options on different poses and movements, allowing you to find which version challenges your current fitness level. The levels outlines below give some insight into the development you can expect in this class.
Budokon Basics (Level 1): This is the perfect class for anyone brand new or just getting started with the Budokon practice. Students will cover the fundamental techniques that comprise the system at a slow and steady pace. The theme of this class is slowing down to master the basics.
Budokon Flow & Flexibility (Level 1 – 2): This class is breaking molds and traditional perceptions of hatha yoga. Budokon's dynamic blend of traditional and contemporary yoga asana and martial arts builds upon the yoga practitioner's base knowledge of traditional hatha yoga while challenging the practitioner to push past conventional yogic practices.
Budokon Strength & Balance (Level 1 – 2): If you love to play upside down and defy gravity or just really want to learn how, this class will blow your fears away. If you would like to learn or perfect handstands, arm & leg balances and floating, the answers are in this class. This class builds arm, shoulder and leg strength while creating great range of motion in hamstrings and hips.
Budokon Power & Agility (Level 2 – 3): This class moves at a rapid pace seamlessly transitioning from the ground to standing, from yoga to martial arts, from acceleration to deceleration. Come and see what the two most ancient art forms merged together into one synergistic expression looks and feels like. Perfect for yogis, martial artists and athletes looking to raise the bar.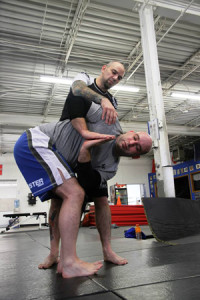 Stop in today For A Free Week!