Rick Faye and the Minnesota Kali Group's signature teaching style, the MKG Method, is offered at MKG Branches around the globe.
Each branch owner has had in depth training with and been certified under Guro Rick Faye.
Like the art itself, each instructor has flavored his presentation, environment and training with his or her experience and knowledge to create a unique but similar experience to the MKG flagship school.
MKG International Headquarters is located at 4532 Chicago ave. S in Minneapolis.
Affiliates and Branches are:
Detroit, MI
Owner/ head instructor: Kurt Cornwell
Duluth, MN | USA  
Owner/Head Instr: Drake Ritchie
New Brighton, MN USA
Owner/Head Instructor: Peter Kwong
Madison, WI | USA  
Owner/Head Instr.:  Josh Prior
Elgin, IL | USA
Owner & Head Instructor:  Jeff Kim
Cleveland, OH | USA 
Owner & Head Instructor: David Hearst
Seattle, WA | USA  
Owner & Head Instructor:  Andy Wilson

Bournemouth |ENGLAND
Owner/Head Instr: Brendan Westwood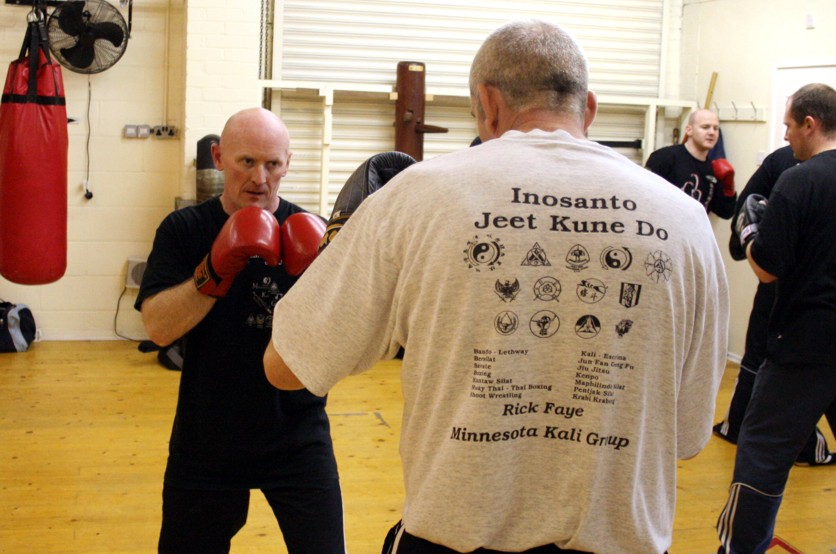 Wigan |ENGLAND
Owner/ Head Instr: Melvin Corrigan
Borehamwood |ENGLAND 
Owner/Head Instr: Gary Hoptroff